GRAIN
SAFE

4000

•

Advanced Protection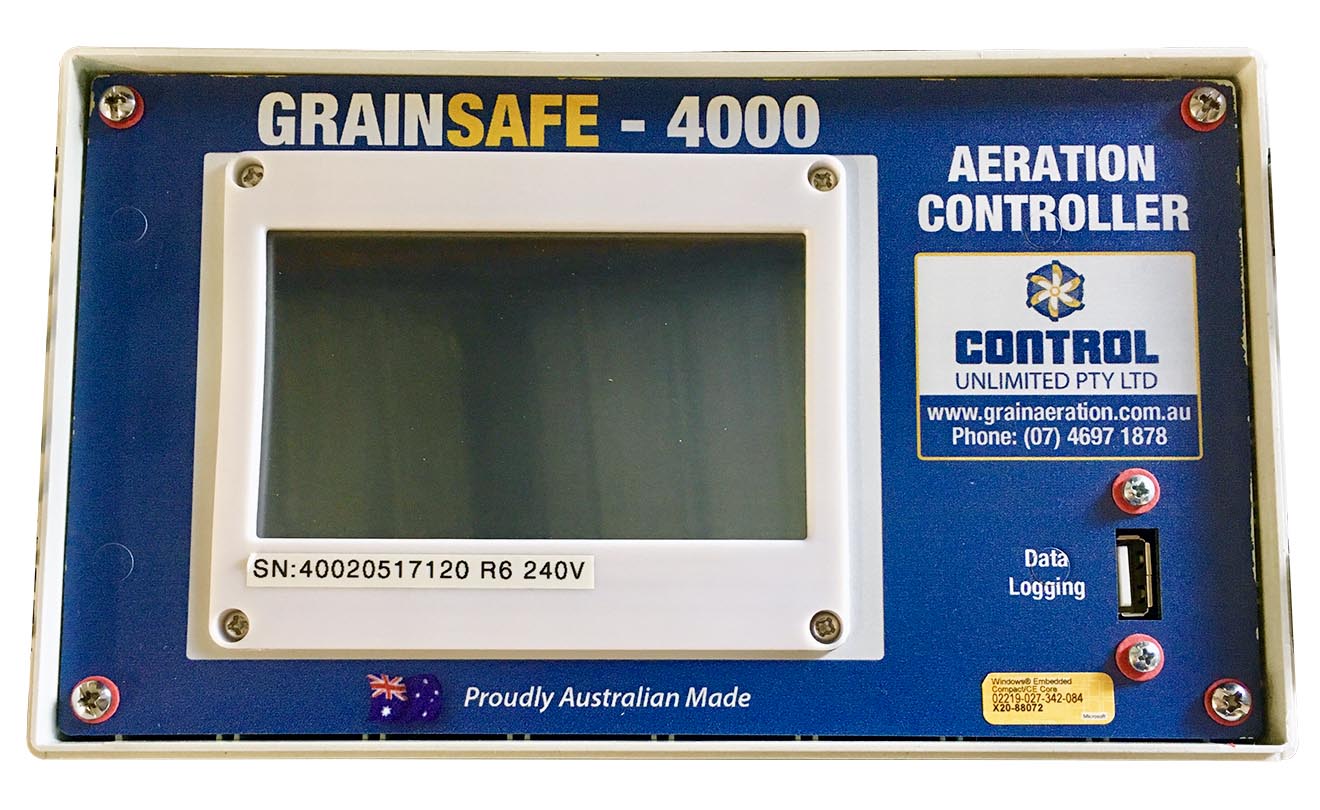 The GrainSafe 4000 is the perfect solution for smaller grain storage facilities looking for a cost-effective aeration controller.
With control of a maximum of four storages in a compact and easy-to-use interface, complete control of your aeration fans is performed intelligently and automatically.
Our most affordable entry-level controller with a maximum of four storage outputs designed as a cost-effective solution for smaller storage facilities. This controller has all the operational modes required for high quality grain storage, delivered in a compact and affordable format.
With a simple interface as well as automatic control option, this controller can maintain your grain quality for extended periods of time.
It features six operational modes to help make this happen in any situation:
Auto:
Automatically cycles the storages through a rapid cooling process and transfers into a long-term maintenance mode.
Auto Purge:
Large amounts of cool air to flush harvest heat (average of 12Hrs/Day).
Auto Protect:
Introduces smaller amounts of cool, dry air to maintain grain quality over long periods of time (average of 3.25Hrs/Day).
Auto Continuous:
Continual fan run with the added benefit of humidity override.
Continuous:
A manual mode that allows the fans to run continuously.
Setpoint Drying (Optional):
Allows the operator to set humidity setpoints to assist with grain drying (ambient) during storage.
Controls 1 to 4 storages

Six operational modes

USB port for software update or data extraction

Included 'Test' function for checking correct operation of electrical aeration equipment

Set Point drying options

Configurable in both mains and generator powered applications

Data Logging for improved traceability

Complete with sensor for measuring ambient conditions

Easy-to-use software with simple operating icons